Online curriculum vitae
中文版
EDUCATION
Master in Information Communication
2005-2008
Shih-hsin University
Research about Methodology, Internet user behavior and Internet social society.
Bachelor degree
Information Management
1999-2004
Learned basic knowledge of business,network,programming and computer science
Work experience

Currently employed:
ECS was founded in 1987 and had been ranked top1 computer component "motherboard" manufacturer in the world several years ago. ECS e-commerce team and e-business was established in July 2020, at the same time I was hired as e-commerce assistant manager. Me and our team are in charge of the online cross-border EC all over world, including 3rd party platform like Amazon EU, US and other EC site in India, SEA and Latin America.
Be responsible for:
‧Making E-commerce development plan and strategy
‧Cross-border e-Commerce platform management
‧Online Ads/ Social media and other digital marketing operating
‧SEO, Web Content, product information optimized
‧Formulated brand website launch plan and execution
‧White-label business development (Laptop)
‧B2B online sales planning and execution


— Deputy Manager (E-commerce) - started from Jul 2020

Previous Job:
BIODERMA had been ranked No.2 among the derma category in France since 1977. The Taiwan branch was set up in 2015 and I was hired as first e-commerce manager in group worldwide, and assigned to develop the e-com business start from scratch. After EC strategy setting up and confirmation in first 3 months, then we launch the first e-Retailer 3rd party platform in early 2020 and started our e-com business. Be responsible for:
‧Making E-commerce development plan and strategy
‧Budget and expense planning based on P&L management
‧Identifying business model- setup and execute channel expansion plan to gaining market share
‧Optimize logistic process conducted with customer behavior
‧Lead designer to produce the web content for product launch
‧Co-work with trade marketing/marketing team to drive excellent trade activation, pricing management, and recommendation
‧Business negotiation with e-retailers & distributors
‧Monitor market dynamics
‧Fully responsible for sales


— Channel Development Manager (E-commerce) Aug 2019 - Jul 2020

Previous Job:
LE CREUST is worldwide famous cookware brand with more than 90 years history in France. Taiwan branch was established 6 years ago in 2009, and started the e-commerce business from first 5 years. I started took over the e-business and in charge of brand digital marketing in 2014. Because of my background of IT domain, I was also assigned to do the system support of retail stores and to be a contact with group IT team located in Japan. What I responsible for including:
‧e-Commerce development and strategy setting
‧Responsible and drive sales with 20% growth yearly
‧Online marketing including social and mobile marketing, initiate brand activations, trade, OMO activities develop and implement
‧IT support, hardware software consultant, POS system support
‧Website development driven by mobile commerce
‧Process setup for online order, payment and logistics
‧Online channel and platform deployment and coordination
‧Offline activity support


— Online Business Manager- Jul 2014 – Aug 2019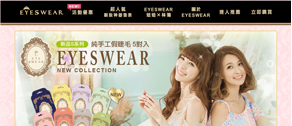 Start-up experience :  
Co-founder of a local company with a new brand created in 2010.During almost 5 years mostly I was engaged in online and offline channel sales, and all marketing of beauty and body & care product. We (3ppl) taking care everything of brand and company including: 
‧company establishment 
‧work flow, resource arrangement  
‧offical and EC website establishment  
‧online and retail sales development  
‧new brand planning  
‧partial product development  
‧product,sales and marketing strategy planning and execution

Milestones we reached:
‧A new brand of cosmetic establishment - EYESWEAR
‧Product market spread to all FMCG retail channel like Cosmed
‧Offical website establishment
http://appleface.com.tw
http://eyeswear.appleface.com.tw
‧E-commerce business built-up
‧E-channel development including PChome, momo, GoHappy, Books.com,etc.
‧Own EC development:
http://www.pcstore.com.tw/appleface  
http://eyeswear.mymy.tw/  
‧Website PR rank improve to 2
‧Facebook fans reached 7,000 in first year
http://www.facebook.com/Appleface.tw
‧Domestic and B2B export transactions reached NTD $3M/month
‧More than 20 new products development

— Manager (patner) 2010-2014

Reallusion is a 3D software company. More than 90 percent of sales were from online transaction.
I was worked as a webmaster. Most of my responsibility was the maintenance of dual-language official website and other tasks including:
‧ New mechanism planning of website
‧SEO
‧Website optimization
‧Traffic data analyze
‧Online activity planning   

— Webmaster 2008-2010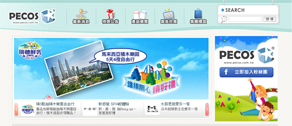 Stanley ─ As a Internet heavy user,I started hanging "online" for long time more than a decade ago when I was in Junior high.I had tried many kind of Internet use or application,and join every new Internet media and society, that develpoed my high level skill of data mining and Information literacy.
During educated period,I had the experience of system development,program coding and website construction.This period makes me prepared the ability of handling and analyzing task more effectively.
I love touching and experiencing new fancy things,I'm certainty creative and enthusiastic with all kind of new challenge.
ability
e-Commerce business

100%

DIgitial marketing

90%

Sales ability

85%

Information literacy

100%

Market analysis

85%